Giunasco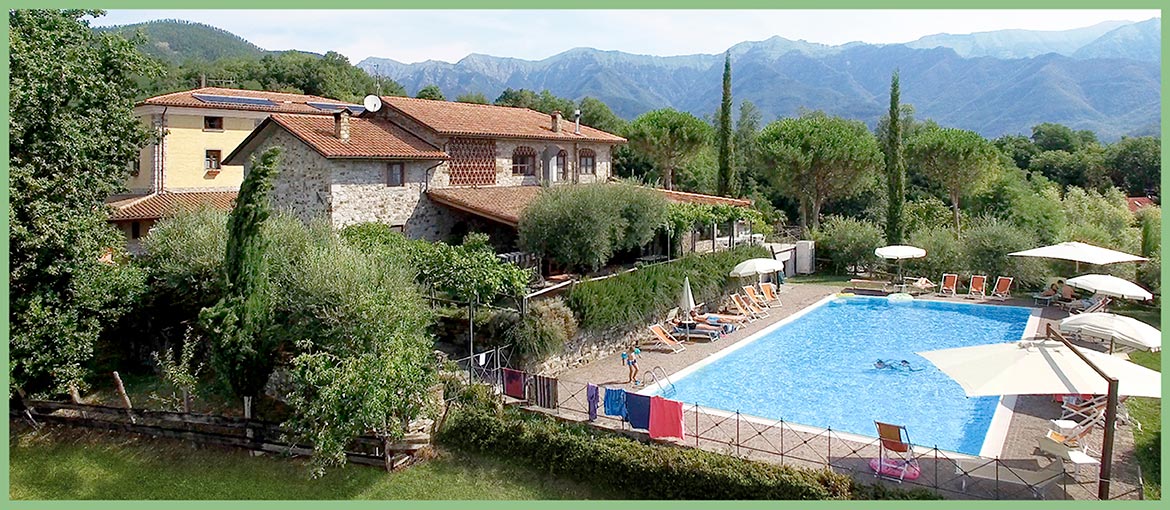 Farm Holidays
Giunasco Farm Holidays is situated in Orturano, a small, charming, medieval town in Lunigiana at the foot of the Appenines between Tuscany and Emilia, near Massa-Carrara and Pisa.
Our farm holiday facility is immersed in the natural splendour of a peaceful green landscape, a corner of paradise where the air is clear and limpid, and the magic silence of the lush countryside, with marvelous views of the majestic mountains surrounding it, offer unforgettable emotions and unique moments of pleasure.
The property lies within the walls of an old country farmstead and comprises two adjoining 17th Century buildings, beautifully restored to respect the characteristics of the original farm property.
The large central body of the building, in the warm and welcoming, rustic style so typical of the area, houses the communal areas, like the reading room and the lovely, pergola-covered natural terrace overlooking the beautiful pool, where guests can meet and relax. The restaurant and bar can also be found in this part of the building. A spacious, charming, stone portico leads from here to the large, guest accommodation building, which has ten large bedrooms with ensuite bathrooms. Natural, organic produce is grown on the farm and used every day in our kitchens to offer guests a choice of time-honoured, refined dishes.
Our location is geographically well situated within easy reach of main tourist attractions in Tuscany and Liguria, especially those of particular historical, cultural interest and beauty, like Lucca, Pisa, Florence, Parma, Genoa and the CinqueTerre.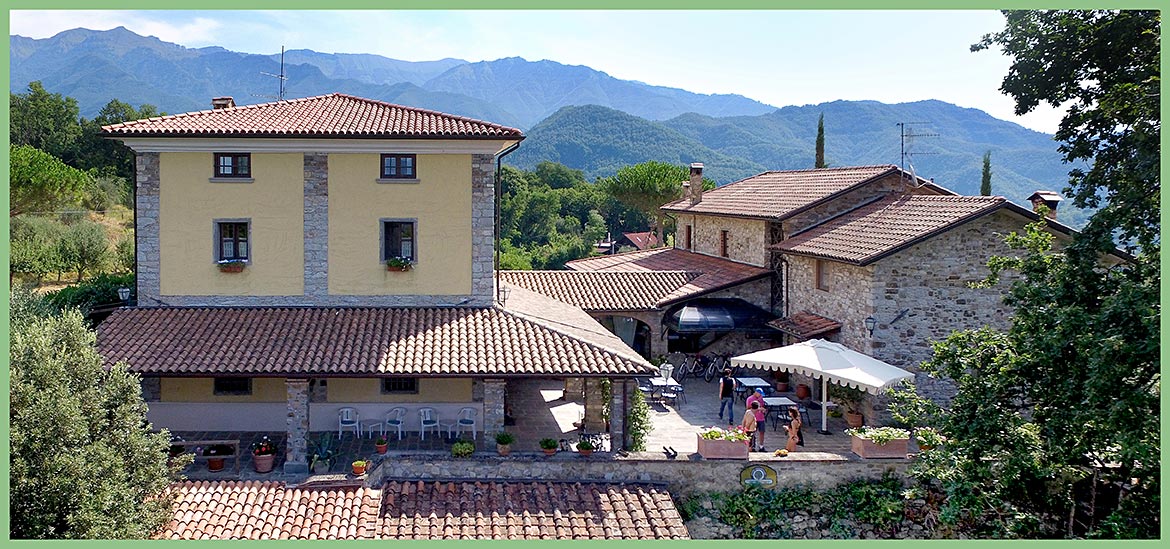 In harmony with nature
Inspired by their passion for nature and showing total respect for the environment, Giulio and Monique have transformed Giunasco into an eco-sustainable oasis, making use of the unlimited energy nature itself provides. The property is completely energy-efficient thanks to the installation of two solar energy systems, a thermal system for hot water and a 25kw photovoltaic system to provide electricity. Other eco-friendly measures taken are low consumption light bulbs, rainwater harvesting and the general optimization of every activity undertaken on the premises. A new biomass plant provides heating and is fueled by using debris from pruning plants and trees and clearing brushwood.
Opening Dates
Giunasco welcomes guests from April to the first weekend in November. Queries in Italian, Dutch, German and English will be dealt with by Monique.